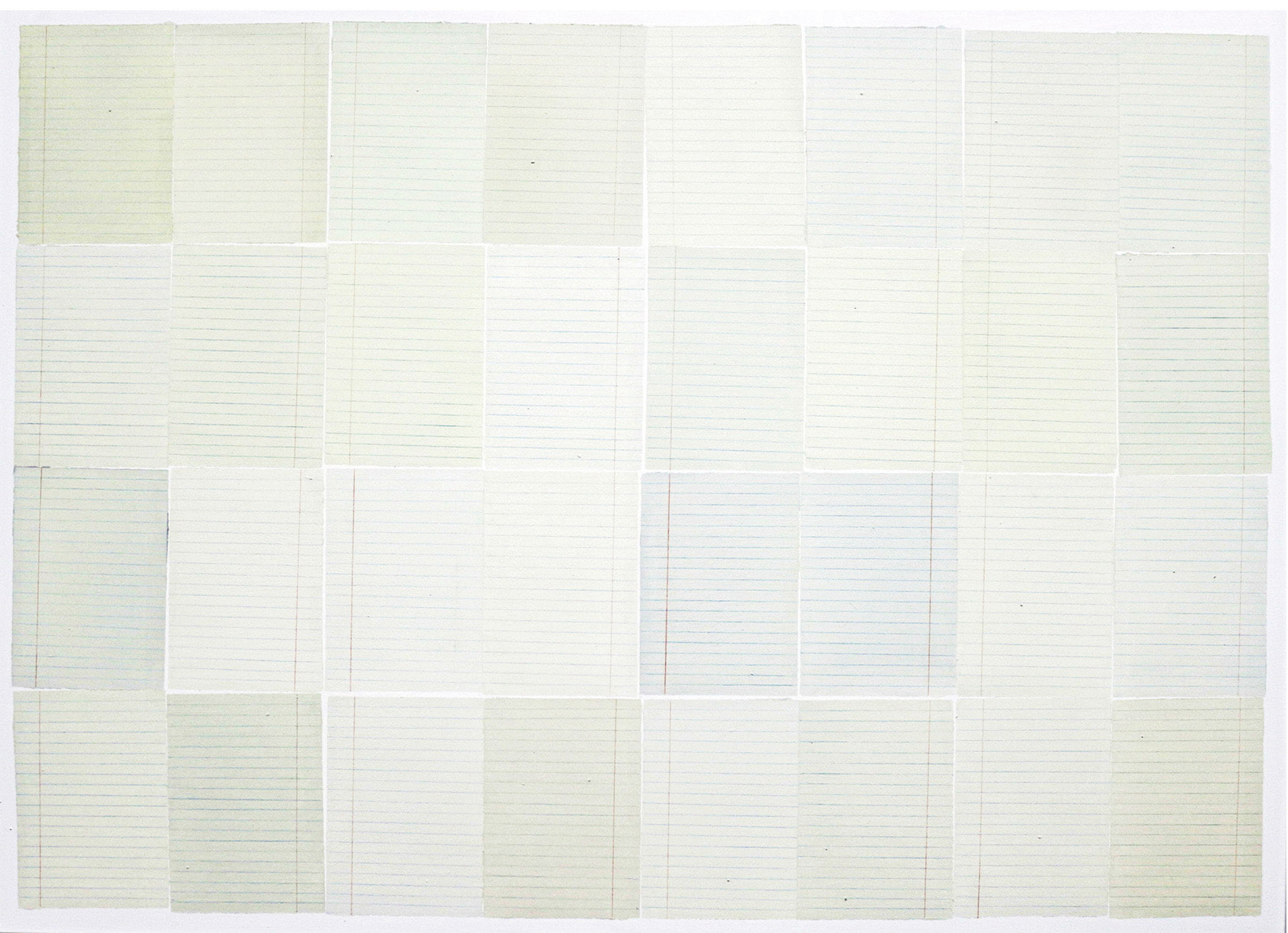 Line, grid

paintings and text: Katarzyna Jarząb,
student at the Faculty of Painting, Academy of Fine Arts Cracow, Poland
Field as a defined space, area, designated zone of activities. The starting point is an empty piece of paper, that is to say, the surface put in order - through a grid, a line; separated area. Illusory images of blank pages dealing with the separated spaces, the possibility of recording or non-recording. Images of emptiness on an empty, possibly "nothing on nothing". The concept of fields standing in a certain opposition to: "territory". Analysis of circuits, creation of mini systems, but also "tabula rasa" - a blank table as an empty surface of my pages. It is not without significance that paper is a carrier of history, the information in time. In my case - no recording. Just focus on the surface of the canvas and the surface of the field.
Field – a definition from the Polish language dictionary

the area intended for cultivation | the area intended for something | the area of something or a part of something separated in some way | the surface of a given figure expressed in number in units of a square | figuratively: the domain, the scope of something; the possibility of some action | colloquially: a football pitch; hunting | regionally: manor, yard
On the left:
Dingy
24 x 18 cm, oil on canvas, 2018

On the right:
Checked
24 x 18 cm, oil on canvas, 2018

Below, on the left::
Untitled
A5, collage on paper, 2018

Below, on the right:
Untitled
A5, collage on paper, 2018