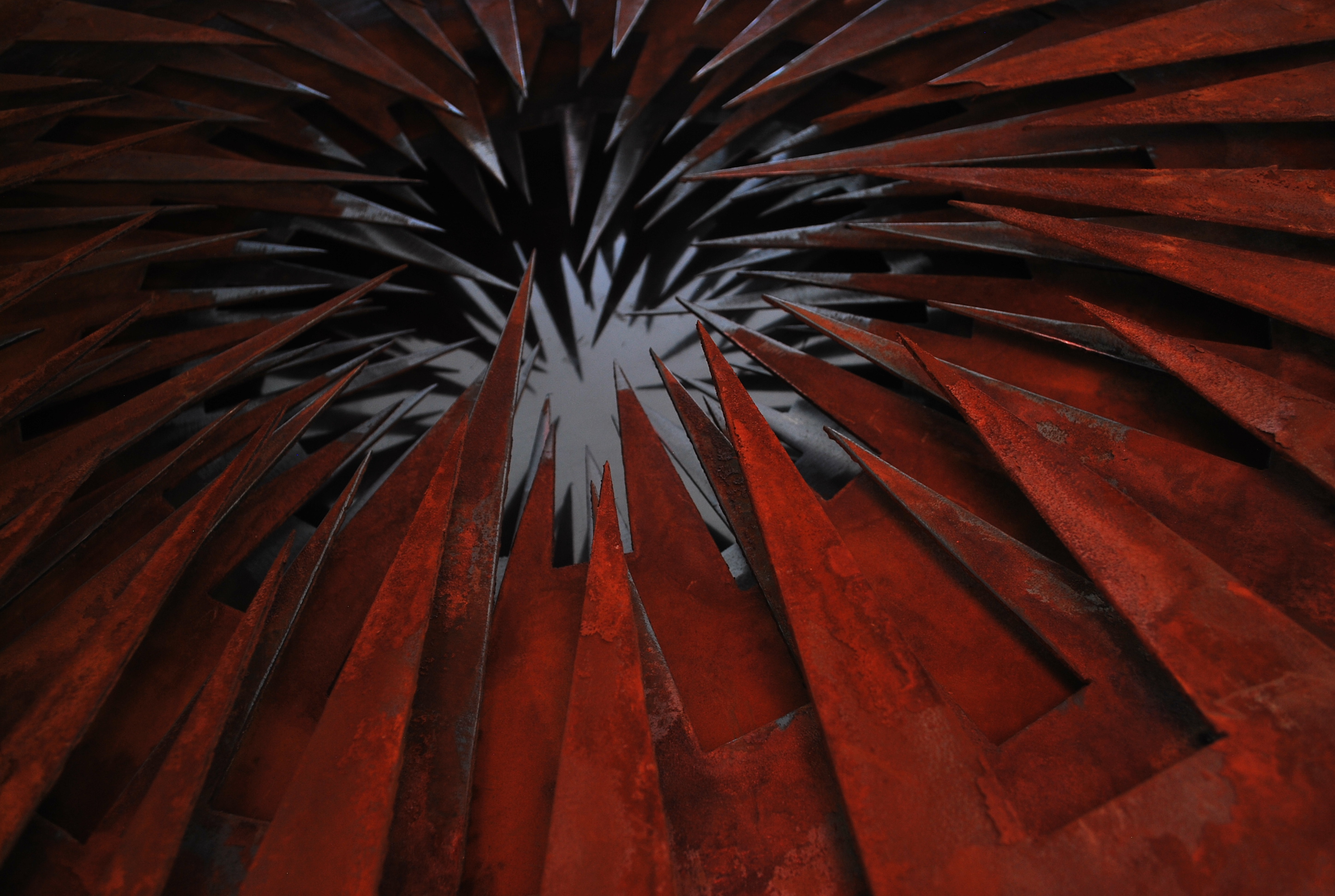 Fear as a subject of artistic expression

sculpture and text: Karol Wycisk,
student at the Faculty of Sculpture, Academy of Fine Arts, Cracow
photographs: Ewelina Cisak, Agnieszka Kępa

The exhibition of sculptures from the series 'Fear' took place in May 2018 in the main building of the Academy of Fine Arts in Krakow
Not the works themselves, but the process that accompanied them during their creation and the thoughts that inspired them were to lead to reflection and give answers to the following issues:
What is fear for an individual?
What are the consequences of fear?
What is the line between fear and cowardice?
The way (dependence) from fear to humility.
Morality with regard to fear.
How is your conscience to fear?
For some time now I have been looking for an answer to the question - what is really fear? What characterizes it? What is it associated with and what aspects can be divided?
The answer to these questions can be found, among others, in the texts of the German philosopher Martin Heidegger. In the book "Being and Time" my attention was drawn to the description of fear as a modus of location. The phenomenon of anxiety can be considered from several points of view: we analyze "before what" and "what". Anxiety can also be divided into fear and scare, the former concerns what is more or less specific and the other has no object, it is fear of nothingness which for Heidegger is concretized in the fear of individual death. Heidegger also distinguished anxiety in three aspects: fear, horror and terror.























Let me quote a fragment of Karol Tarnowski's book entitled "Metaphysical Desire", which ideally describes the ideas of my works inspired by the general theme of fear. "Anxiety makes a man together with the world an object of aggression and condemnation. The man enters into the space of communing with others as into the space of evil, where everything, with itself at the forefront, is devalued, and only the dominion counts. Dominion is an attempt to defend one's dignity, but in the space of evil the man himself feels angry and wants to take revenge on the others, on the world, or on himself. Revenge is a religion of fearful people for whom elementary trust and faith in good becomes impossible ".
The character of this exhibition is not intended to show or make the viewer aware of what fear is, its purpose is to find the answer and to make the author aware of what the fear is for him.
Each of the work is my interpretation of various events and thoughts that accompanied the whole process of creating individual sculptures, but they do not refer to any specific event.
The aim of this exhibition is to persuade the recipient to bend over the phenomenon of fear and attempt to individually consider the issues called by me.
Photographs 1,2,3 Untitled, 2018
/ fired, welded sheet, polished black steel
Photographs 4,5,6 Identity,2018
/ subjected to the process of rusting, polished black steel
Photographs 7,8 Inner Shell2018
/ burned, welded rods
Photographs 9, 10, 11The conscience2018
/ subjected to the process of rusting, polished black steel
Photographs 12,13 External shell2018
/ fired, welded rods, polished black steel