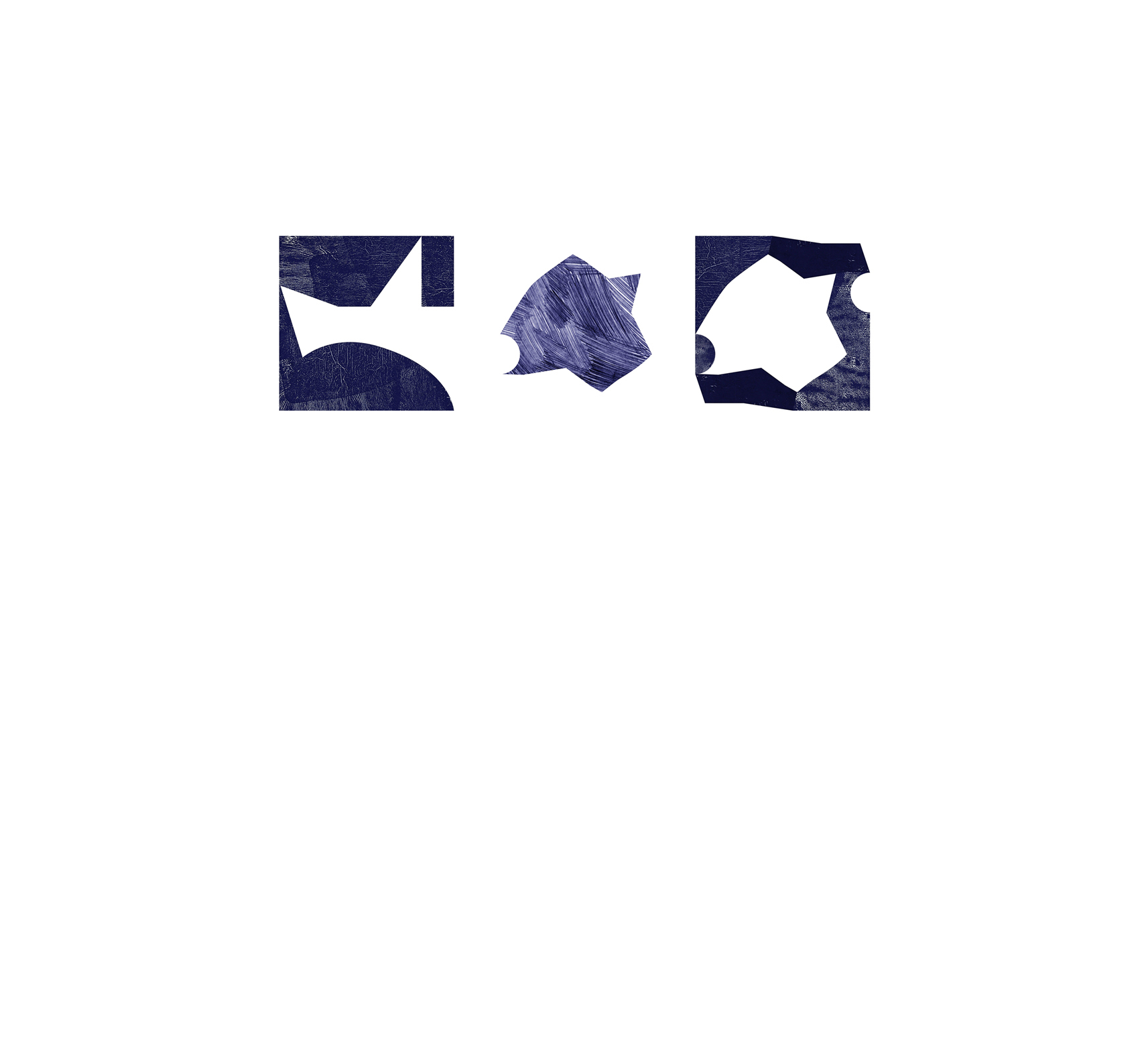 An essay about Silesian courtyards
text:
Marta Połap
,
graduate of English Philology Culture-Media-Translation at the University of Silesia,
graphics:
Martyna Marzec
,
Design student at the Academy of Fine Arts in Krakow
oryginal version of the text :
PL
translation to english: kreatura team
reading time: about 10 min
"Every great city has in its architecture a certain detail, proper only to this city, growing there into a customary symbol. This does not mean that a given motif can only be found in this city. Roofs, for example, are in every city, and yet in Paris they acquire a special expression, define life, events, moods, there is all literature about them, their art devoted to them. In Warsaw, it's the gate. Are there no houses with gates outside of Warsaw? No. Probably everywhere, but only in Warsaw the gate of the house has somehow defined the life of several generations."

Leopold Tyrmand "Zły"
Silesia from the courtyard

Could a region so diverse and heterogeneous as Silesia combine one element of local architecture, the same for Bytom, Katowice and Czerwionka-Leszczyny? Something special not so much in its appearance or functionality, but something that summoned here would trigger a series of associations, a chain of symbols, a stream of images in Silesians? What can be an identity card? I am skimming the photographic films in my mind: Silesia is an industrial plant, physical work, red brick, bright elements of the facade, window sills with pillows... Familok! Familok (a traditional tenement house in brick – editorial footnote) is an integral part of the Silesian landscape and the local community. They are permanently settled in the imagination of people as a symbol - on one hand of the regional cult of work and on the other - the cult of social life. It seems that you cannot tell stories about Silesia and do not catch associations with these workers' estates - this is the starting point for Dorota Simonides in her book Z familoka w świat, this is probably the most representative place of action Cholonek, czyli dobry Pan Bóg z gliny by Horst Eckert (Janosch) or the central axis of the film Angelus by Lech Majewski.
From the outside, the houses may seem inaccessible - the walls of red bricks arranged in series look unattractive and hard. However, what could look like an inaccessible, isolated from the world fortress, inside was buzzing and full of life.
The familok's gates were opening up to another world - mysterious gardens, private backyards with benches, beater, pigsties and animals raised there, where the local community could stay together and where the chimneys of industrial plants could not be seen. It's where community and familiarity revolved. And it is Silesian backyards that is an element of the urban landscape of Silesia, which arouses a special sense of emotion in me.
In any case, these are not the only treasures found in familoks, as in the case of the Kaufhaus estate (Ruda Śląska), Borsig (Biskupice) or Nikiszowiec (Katowice). The backyards are also lurking behind the facades in Bytom. Those once beautiful homes, heavily damaged in the course of time, where the shabby history lurks in the gates, let us find ourselves in a completely different land after crossing them. You never know what a building is hiding in its interior. Will you find there a beater, pigsties, dangling cables, tender gardens ... or remainings of the other tenements, scattered like fragments of former guardhouses.
These are not the courtyards like in the poem by Julian Tuwim "Kamienice", in which a completely different, claustrophobic picture is drawn:


In this abyss
Closed low
Between the walls
Gray ring:
Mundane, ratty,
Dark yard.

The courtyards of Silesian tenement houses often hide surprisingly large spaces. It is wonderful to discover Bytom - to penetrate the facades of tenements into spaces that are generally inaccessible. You can feel like an intruder, when you watch backyard scenes, children's play, whose parents definitely do not fill their time with additional activities in nurseries of all kinds. They are free and in this freedom, they tap their children's faces. Talking faces. That's why you have to reckon with unrefined taunts, but if you 'niy godosz' (don't talk in a dialect - editorial footnote), you probably will not understand it anyway.



// Freeze-frame: I still have a vivid picture of children from Nikiszowiec who catch lost aliens and in a strange way act as guides in the world of local courtyards – as long as you play with them in their "game", which is a bit like following a white rabbit.



There are also occasional meetings, circles of interest in others' lives, circles of neighbors' support and other forms of real social life, so there must be some seat on such Silesian squares - often you sit in the window.
From this image we can go to quite a serious analysis of Silesian identity - the Silesian courtyard, familok and the window are the boundaries of the space where you can feel the tension between private and shared, peeping and peeper, between openness and distrust. Windows wide open with elder ladies in them, really observing who and why enters into "their" hallway (here again my memory and images from my own history sneak in). The window is the second (apart from the gate) connector of the official world with a private yard and we dare to look into them.




1. Katarzyna i Krzysztof Nawratek, Śląsk w czerwonych ramach, Published by: Znak, january 2012, nr 680, http://www.miesiecznik.znak.com.pl/6802011kasia-i-krzysztof-nawratekslask-w-czerwonych-ramach/, 18.07.2018 r.

2. Bluesem malowanie, str. 18, in: Miesięcznik Społeczno-Kulturalny "Śląsk", april 2017., translation: kreatura team
Opening the window to the world

Some people say that if the window frames of familoks were painted in red, the miners lived in there, and if there were greenhouses - the metallurgists. I cannot find confirmation of such symbolic distinction, and my observations do not confirm it, however, these two colors are definitely characteristic of Silesian windows. From this sign of bright, strongly marked frames come out the reflections on the project "Silesia" and the community, formed by Katarzyna and Krzysztof Nawratek in the article "Silesia in a red frame".1
According to them, windows are a very clearly marked border, as they exist at the interface between the private and intimate, the public and external.



// Referring to the symbolic image of the Silesian window, the authors draw attention to the cultural message: here, behind these clean windows and white curtains, decent people live.



Workers who clean and care for their own, because the bond that connects the society in which they live is work.
The window in this text is a symbol of a certain withdrawal of Silesians expressed in the social contract, according to which "one shall not to ask, and the others not to speak about its intimacy." According to the authors, the geopolitical issues of this region have created a lack of trust in the public sphere and all institutions in the Silesians. If the windows are open, it is only for the informal public space of the courtyards, which the neighbors have access to, that is, "theirs". This favored the creation of backyard enclaves - seemingly open, but still elite, because not everyone was qualified for familok and not everyone was welcome in the yard. The window itself is here not only a showcase of the family but also a watchtower from which the world is observed and ... at the same time it is controlled.
The etchings of Jan Szmatloch, on which windows play the main role, beautifully illustrate it. The artist uses this symbol to create his own story about the passing of the landscape, which may be Silesian, but at the same time, it is quite universal. It is a story about the neighborhood, something close and alienated, marked by the presence, but unpopulated. It is also the world of a voyeur who tries to interpret the world around him and find his place in it. However, let's go to the words of the artist, with whom I had the pleasure to talk:

M.P .: As a creed, you accepted the view of the world from the perspective of the window.
J.S .: These are actually two perspectives. From inside the house towards the landscape and inside. So I'm also previewing what is happening at home. I watch what happens in these windows, or what may happen. (...)
And one more thing - please do not believe that I am quoting a reality. Visions in graphics are very real but still imagined. I am not a naturalist, I do not imitate the reality from the pictures, although I am captivated by the details that are important to me, because they talk about something more than just the open window and the curtain flying on the wind ...2


Thus, Szmatloch admits that he presents the personal world, constructed from imagination and memories - we can assume that his etchings are a story about Silesia invented. Is it false? Just the trust, because it is open, unsaid, waiting for someone who can read this image through the prism of their own experiences. It will not be an objective vision, but certainly honest.
This picture is deconstructed in the essay "O śląskim oknie niepamięci" by Aleksandra Kunce, who draws attention to the presented view - the trail of the window that Jan Szmatloch so often uses in his work is not a passer-by perspective, but an ideal picture suspended in the space of "poetic nowhere ". It is in a sense a view from a neighbor's window, a bit of imagination - a certain construct created as a sum of private perceptions. This perspective provokes reflection on voyeurism, understood not as a manifestation of fetish curiosity, but as observation and interpretation, and at the same time objectification of the observed world:

Such a creation is needed to create a window-symbol because it is a generalization, an imprecise definition of what seems too concrete. Therefore, the Silesianness in the image of Szmatloch is no longer Silesian, but only its sign. Is it a sign that refers to something? Perhaps rather a trace that deceives and leads at the same time? Silesia, the Silesianness gain here an unreal shape, repeatedly processed, too ambiguous, still undetermined, but this is the whole mental dimension of Silesia: the experienced and imaginary, official and private, unambiguous and divided. This is the only way to look at Silesia.3


3. Aleksandra Kunce, O śląskim oknie niepamięci, str. 63, w: "Myśleć Śląsk. Wybór esejów.", translation: kreatura team

4. Aleksandra Kunce, O śląskim oknie niepamięci, str. 64.
// Looking at Silesia from the perspective of a window is to enter into a relationship with what we see. Thinking about small homelands is always something emotional and subjective - this attachment, as Kunce puts it, to the fortress-interior of the house.
On the other hand, the history of Silesia, the mixing of cultures and nations acted like an open window: it's a symbol of confrontation with what is external: the identity of the window is a simple relation: myself / non-self and my identification with what is outside.
4
The distance of Silesians, however, did not exclude a deep need of community - I cannot agree with this image of Silesia woven only from peripheral, closure, withdrawal, inability to share feelings ... The window track opens the observer to the other spaces and is a paraphrase of curiosity about what is outside of your own home.
This is perfectly reflected in the work of naive painters from Silesia - not only representatives of the famous Janowska group, but also numerous other ones such as Katowice based "Gwarek'58" and "Filar'71", Zabrze group "18-Obsidian" or Grupa Bielszowicka. Silesia from the yard and from familok window is a perfect theme for regional naive painters - whether we get the paintings of Erwin Sówka or Marek Idziaszek, we see a patchwork of community life scenes, groups of people filling spaces around the tenement house.
The miners of the Janowska group are an interesting example. Physical workers undoubtedly associated with Silesia, contrary to the stereotype, followed their own paths and eluded the simplicity of thinking attributed to them. Their work was a testimony to the curiosity of the world beyond its down-to-earth (even underground) dimension; it was a sign that they miss something disembodied, ephemeral, mysterious. Their work reflects an openness to another human being and another world.

Action-revitalization

The times of new technologies swept people out of public places. Social life has been somehow destitute - especially of time. In Silesian backyards, too, something empty has crept into it. Neglect.
Many of them resound with regretful grief for passing away and loneliness, just like in the painting cycle of Roman Nowotarski "Śląski blues". Empty squares fixed windows – sometimes only a figure, sometimes it's a dog. The dying industry has orphaned many workers' colonies - the backyards are neglected, the facade of houses threaten to collapse, plaster falls away.
Fortunately for such places come some social actions – Katowice based "Plac na glanc" or Mysłowice' action "Odczarowanie podwórka". As you can see, both local communities and officials are aware that one needs to look after common goods and, fortunately, actively participates in the transformation project. However, sometimes there is a lack of finances, and sometimes there are more obstacles, like an illegal dump at Pasteur street in the Bobrek district. People collide there with the insensitivity of power and still with the more important needs than the liquidation of a stinking problem - their compulsion to fight for breathable air is absurd, but true. You can cultivate your backyard life in an aesthetically unpleasing environment, but you cannot live in the vapor of a stink of waste.
Thus, Silesia - the world of contrast - looks today like the co-existing "Windows" of Jan Szmatloch - one open, the curtain flies on the wind, there is movement and there is life. In addition to the second, bricked up, closed and inaccessible - this is a space that has become extinct and today is just a ghost of a memory. I invite you for a walk in the nearby squares - go beyond the four walls of familiarity, to be closer to people and to discover Silesia. I assure you that you can feel like a tourist in your own backyard.